Dear Friday

, thanks for being a regular day off so I could sleep at night, actually sleep in, and let my body rest for the first time this week.

Dear Trainer D

, thanks for pushing me, telling me to not to give up, and giving me the stink eye when I start whining and crying about how it hurts so bad and I want to stop *wah*...training after a long night at work isn't fun, but it's getting the job done - I'm sore, but it's a good kind of sore, let's keep it going.

Dear Leah

, thank you for doing my hair yesterday, cutting this mess that's grown out like crazy, and putting in some more blonde highlights that I'm loving right now.

Dear Hot August Days/Nights

, I know I sniveled and whined for the last few months about how it wasn't a real Summer cause we didn't have any really high temperatures. I get it now. Yes, you win. *fans myself*

Dear plants

, I'm sorry some of you died...the heat loved you a little bit too much.

Dear Jackie

, thanks for the sunglasses you gave me last year for my birthday. True to form, I didn't find them or wear them until like three weeks ago and now they're my favorite thing ever. I barely take them off my face. I feel like I should be in an episode of CHIPS!!!

Dear Randy Travis

, you make me sad with all this getting arrested drunk naked laying in the road trying to fight State Troopers. You are a classic, please get yourself together. I'm going to still believe in you and just because I do, I'm going to play my favorite song of yours again. For the 10th time in the last 12 hours.

Dear Guy eating a Little Cesar's pizza in the middle of Starbucks right now

...uhhh, that's actually pretty weird. You brought the entire box in with you a 2 liter bottle of Dr Pepper, & you didn't even order coffee? Uhhh, okaaay...

Dear Mom

, thanks for the invite to Santa Cruz tomorrow. Yes, I'll drive. No really, I'll drive. I've been doing the driving since I was 17, let's just keep that theme going.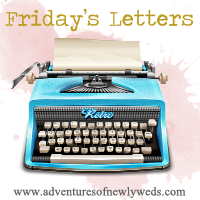 P.S. One more thing in case you didn't already know:
"I'm gonna love you forever and ever,
forever and ever
Amen."